Logistics Skills Alliance host national FORS Governance Group meeting at Heathrow logistics hot-spot.
FORS Fleet operator recognition scheme National governance meeting Oct 2017
FORS racing towards its five-thousandth member.
Eyesight checks have been a big reason for audit failures.
Two wheel working group has had a first meeting to review options for a FORS audit programme.
FORS is a quality standard for operators; operators are audited and checked for best practice, from management of the vehicle fleet to driver checks beyond the normal practice. A quality platform, the governance group meets four times a year.
For October the FORS group was indulged by the logistics hot-spot.
FORS guests of the Logistics Skills Alliance at Heathrow
FORS chair Steve Agg opened to an introduction by the venue host, Graeme Baker from the Logistics Skills Alliance (LSA) who hosted the event at West Thames in the logistics hot-spot of Heathrow. Meeting in the home of Joseph Banks, Captain Cook's world-renowned expedition botanist, Graeme explained that Spring Grove House had seen botanical samples arrive from around the world before making their final mile to Kew Gardens.
Graeme further explained the LSA delivery of all things concerning logistics education, a custom-built logistics training facility in Feltham and a strong engagement from airside to road and warehousing in the Trailblazer Apprenticeships under levy.
Guests to the FORS group include FedEx, TNT, Travis Perkins, DPD, Veolia, Tarmac and O'Donavan Waste.
The business of the FORS governance agenda looked at the numbers; Anne Johnson showed the increasing membership, closing on its five thousandth member, and spread across the UK, was increasing. A big reason for audit failures had been failure to complete eyesight tests. Heavy driver health checks picked this up but light vehicle and van drivers were often not checked by the operators. Eyesight failure at middle age in the driver workforce often goes unchecked but it is an audit item in FORS and the group pushed for greater clarity and the message to be pushed wider.
Paul Wilkes explained services - audit visits that grew in number for the summer months, 6-month plans beyond the year diaries were a challenge in this pre-peak period. James Tyler talked software with the new FORS management program that already had a hundred users, helping to manage the audit process for operators. John Hix reviewed mixed fleet audit options and took a look at rules in FORS for left-hand-drive vehicles, 'they are not all foreign' particular focus on road-sweeper machines led to a discussion on blind-spots in regard to which side of the vehicle had the steering wheel.
James Tyler moved on to counter-terrorism and issues around vehicles used as weapons. Other new industry developments included a view on airside vehicles for FORS. Two wheel was on the agenda, as a first meeting to review two wheels options for a FORS accreditation scheme had already taken place.
James Billingham for LSA was a guest of the FORS GSAG event and took time to talk about the opportunity of space at Heathrow to deliver FORS practitioner qualifications. It's looking like transport managers in the Heathrow area are about to land with the logistics botany hot-spot for some logistics final mile education !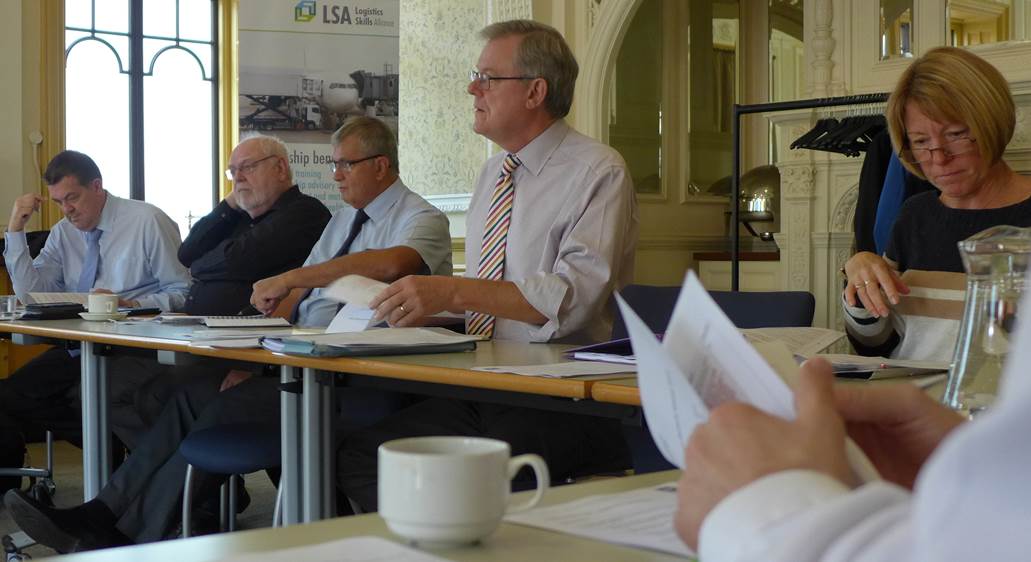 Steve Agg chairs FORS at Logistics Skills Alliance Heathrow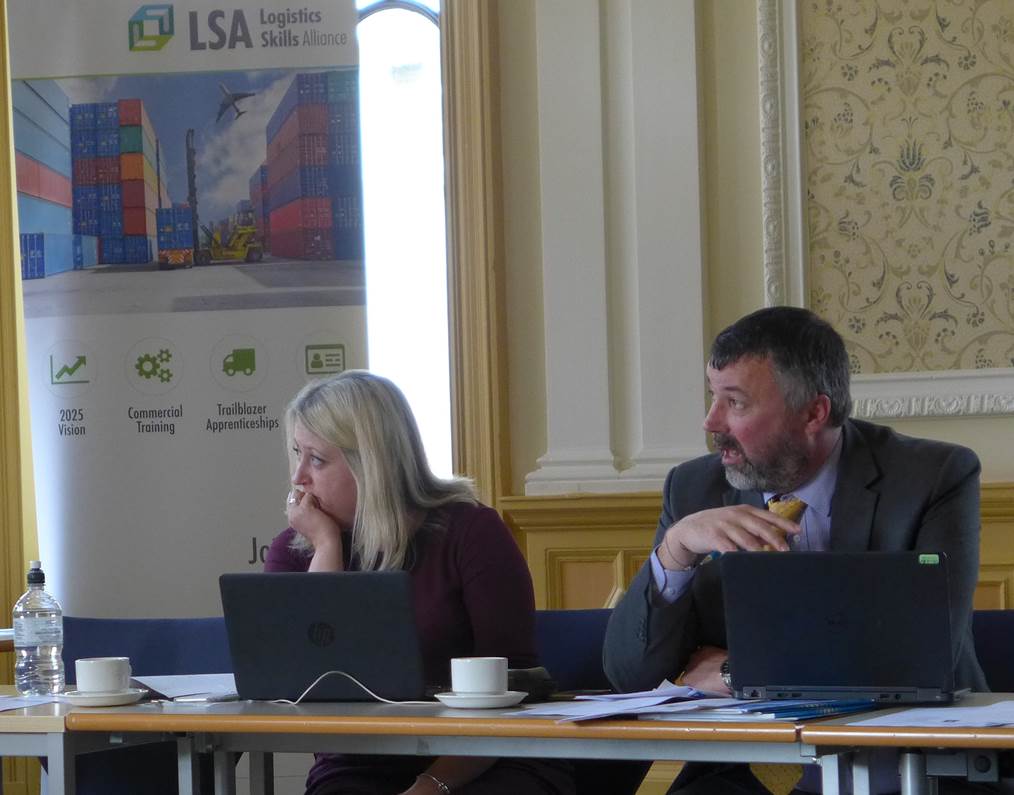 FORS Anne Johnson and John Hix take a look at eyesight testing as a key audit failure on the FORS standards