Our History
The Logistics Skills Alliance was formed in 2013 by West Thames College, Hounslow Chamber of Commerce and Skills for Logistics. Led by Carl Lomas MBE, Chairman of the Institute of Couriers, the aim of the LSA is to represent businesses in logistics & supply chain, with a focus on the West London logistics hot-spot - a one-stop shop solution for excellence.
Partnership Work with recognised industry partners and members to shape our offer and oversee that our delivery is high quality, innovative and fit for purpose – You know your business better than us!
Customisation One size does not fit all – Work with Logistics employers to design bespoke programmes that meets individuals and employer needs.
Learning & Skills A Commitment to attracting new people to the sector alongside equipping those working in the sector with the right skills to be competitive.
Logistics it is not just about driving although very important! We have a training offer for roles at all levels throughout the industry.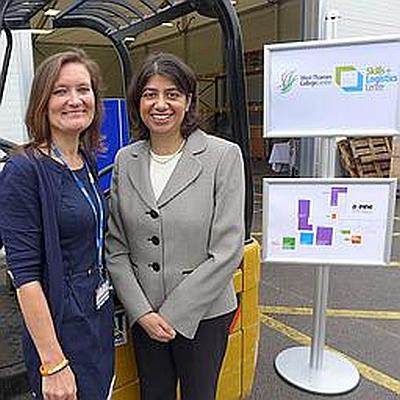 West Thames' Principal, Tracy Aust & Feltham MP, Seema Malhotra at the launch of the training warehouse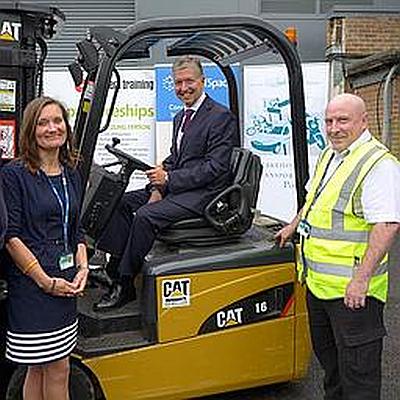 Tracy Aust with TfL Commissioner Mike Brown at the launch of the forklift training facility

CEO of Heathrow Airport, John Holland-Kaye with West Thames' Marketing Manager, Janice Cleary at the aspire airside skills event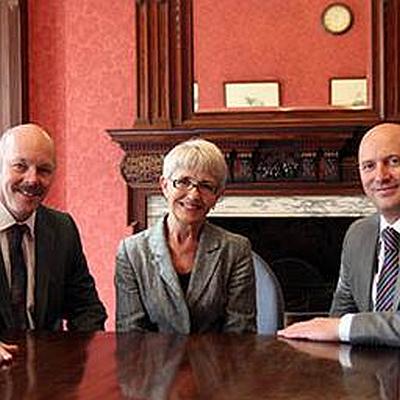 Carl Lomas of the Institute of Couriers, Marjorie Semple former Principal of West Thames College and James Billingham, LSA logistics contact.