Logistics Skills Alliance were at January 10th LoCity Van group meeting City of London.
Chair of the Logistics Skills Alliance, Carl Lomas chairs the LoCity van group for TfL. The first meeting of 2018 in the City of London was hosted by London Met University at their Moorgate Campus Jan 10th.
LoCity is all about clean air, Mayor of London is set to tackle air pollution; nine thousand deaths have been attributed to poor air quality in the last twelve months. The van group for LoCity has become electric-centric but gas, heavy and light gets a look-in.
Lomas opened with some context from past meetings. 'It's clear we have two types of operated vehicles, fleets returning to a base where alternative fuel or charge can be stored, then individual operators working from home where a far greater kerb side challenge faces refuelling with alternative fuels.'
Infrastructure - charging and fuel points - was voted the number one concern by the LoCity Van group in 2017.
Full house guests at LoCity Van group - Ocado, Tesco, DPD, Hermes, Gnewt, alongside Ford, Nissan and energy from Arcola Energy to Bio LPG launching Feb 2018 from Calor.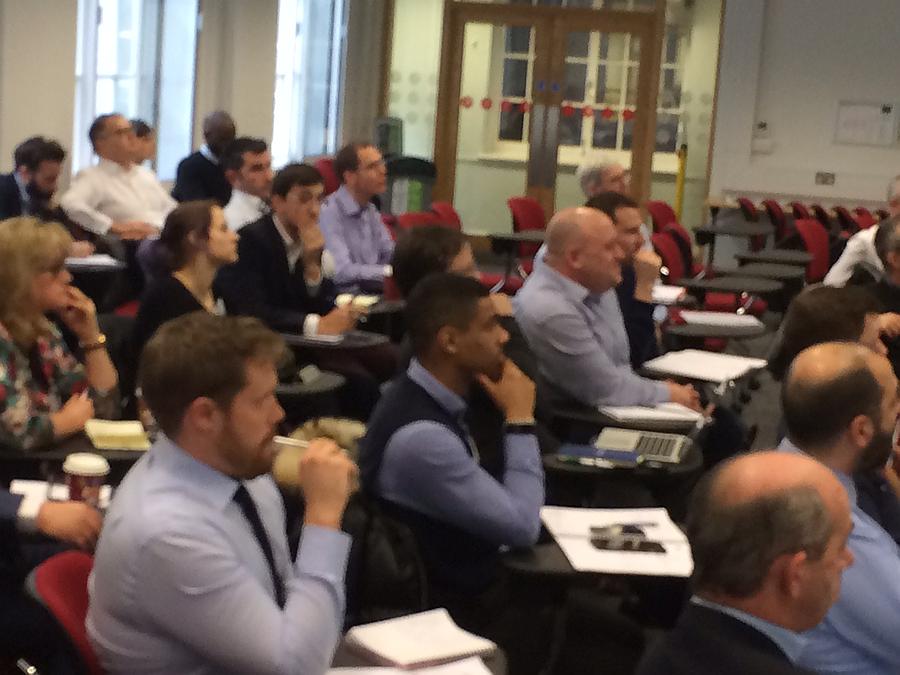 The attendance is a wide representation from operators, large and small, tech support companies, engineers to van manufacturers.
Lomas as chair integrated the attendees to engage, air their individual concerns and take a wide look at solutions in an open and frank round room discussion that has become a key feature event of the group's steps forward.
Institute of Couriers chair of electric vehicle group, Sam Clarke spoke for Gnewt, a fleet of more than a hundred electric vehicles in the City of London, size and volume for best use of both van and road space, bigger vans means less trips as express delivery numbers continue to explode.
Sam Clark Gnewt was warmly received and applauded for his presentation of 'love the last mile'. The largest electric fleet known in the UK Gnewt is working with Southampton and Westminster University to research the delivery data of electric vehicle and driver. With a five point plan to evaluate and increase the innovation of use for electric vehicles Sam spoke that one of the most powerful tools was the feedback from drivers.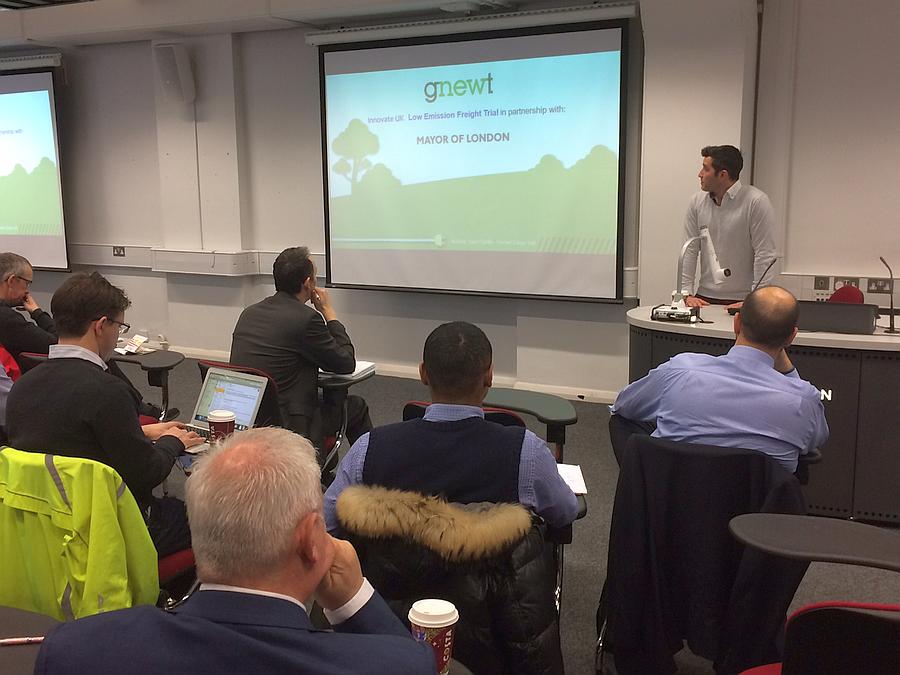 Sam Clarke Gnewt more than 100 electric vans in London, over nine million parcels delivered all electric
John Bowman enters locity agenda to ask the education question on clean air driving, how do drivers maximise alternative fuel vehicles in the final mile?. Locity guests were asked for the key titles of learning for electric and gas power vehicles.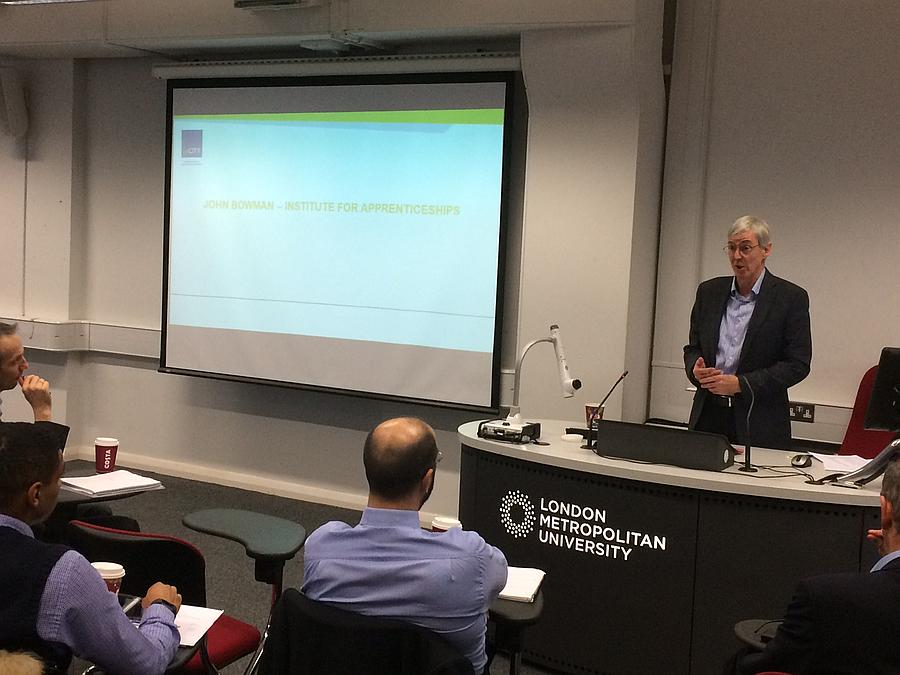 Locity operators recognised FORS was focused on diesel; FORS needs more content for alternative fuel vehicles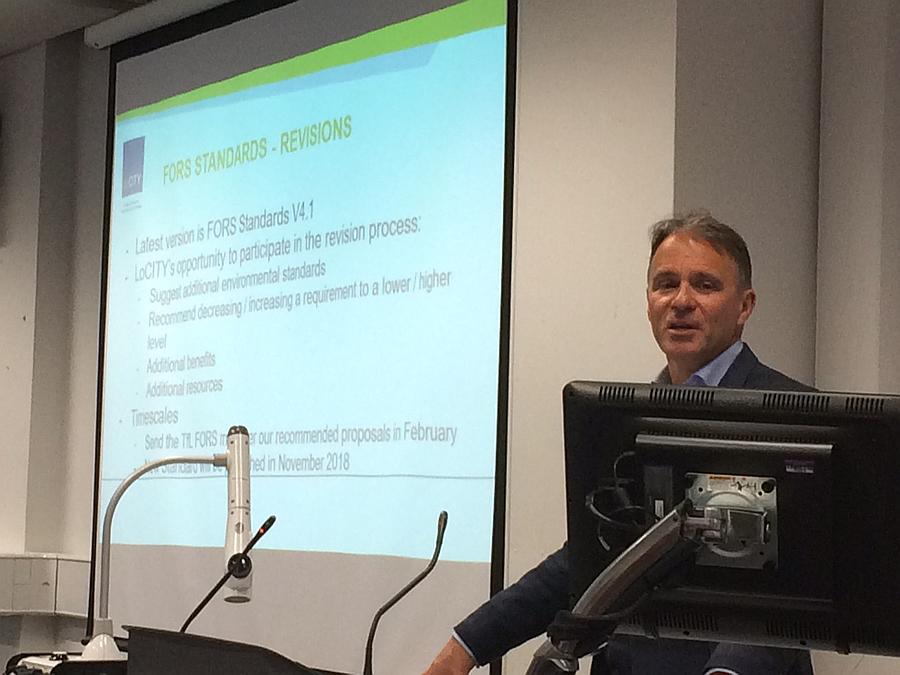 Jim Chappell TRL delivers the FORS updates 'working with the awarding criteria '
Sarah Wixey delivers Tfl update to LoCity Van group at packed house Master class in light vehicles. Friday is ULEZ meeting and a great event to get listened to.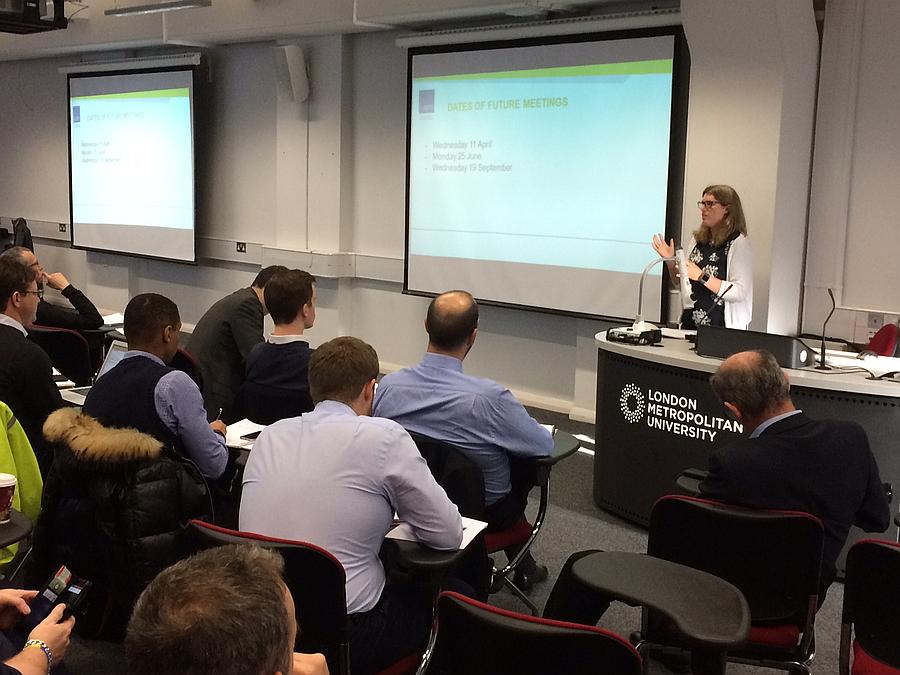 FORS and its training move to educate clean air fuel efficiency was outlined by Sarah Wixey.
At Tfl the freight team has been spread across all sectors, Donata MacCrossan is the first contact and Alex Williams will head freight focus.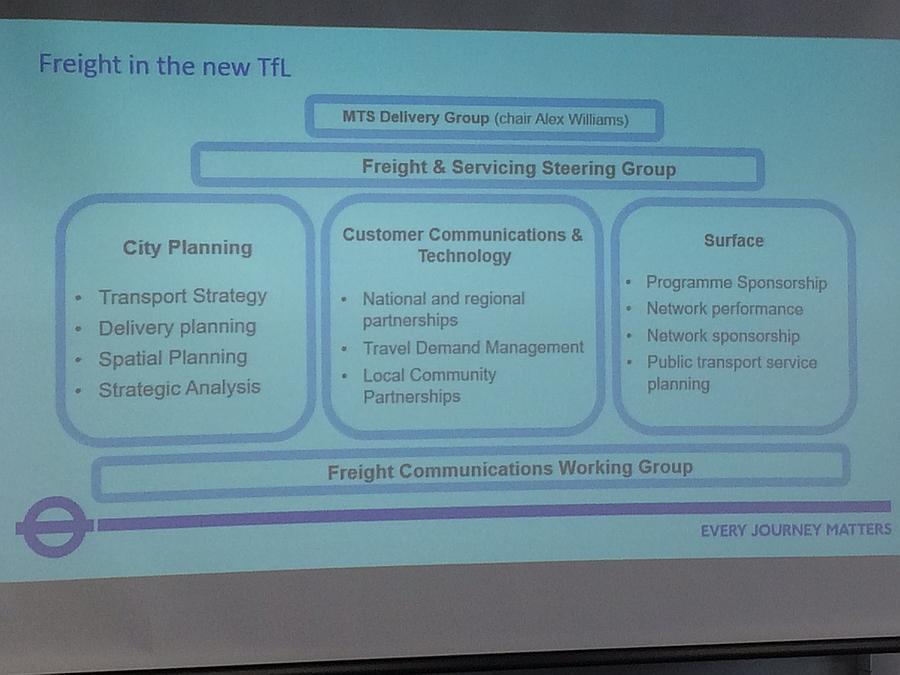 A full TfL update by Donata MacCrossan
Owain Mortimer briefs LoCity Van group on London council freight policy. Islington has short stay as well as Westminster for clean vehicles, freight consolidation projects, rapid charging points and neighbourhoods of the future. Innovative projects to encourage Ulevs.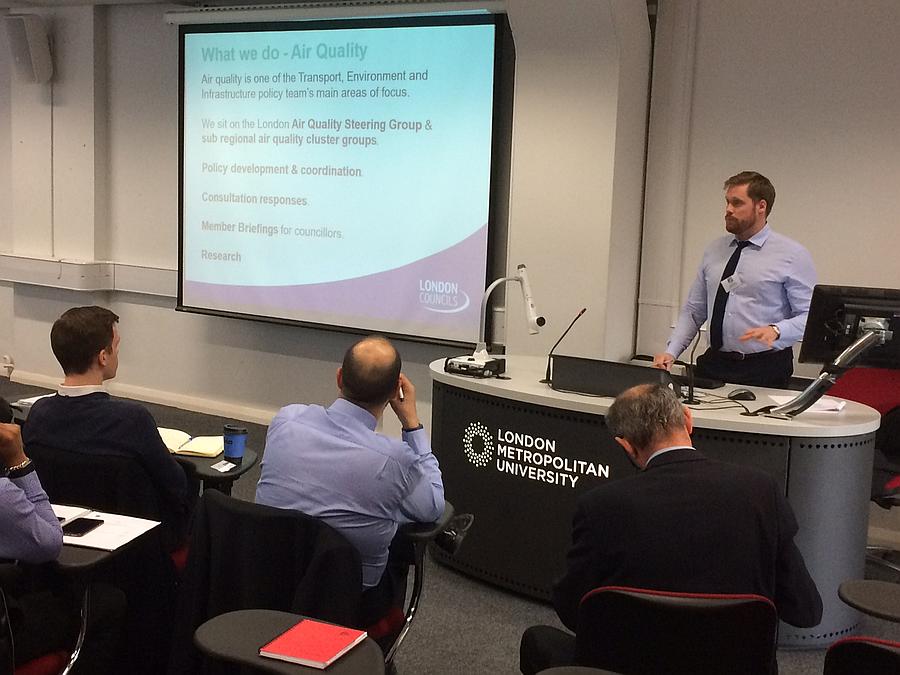 Owain Mortimer detailed the London Council freight policy updates.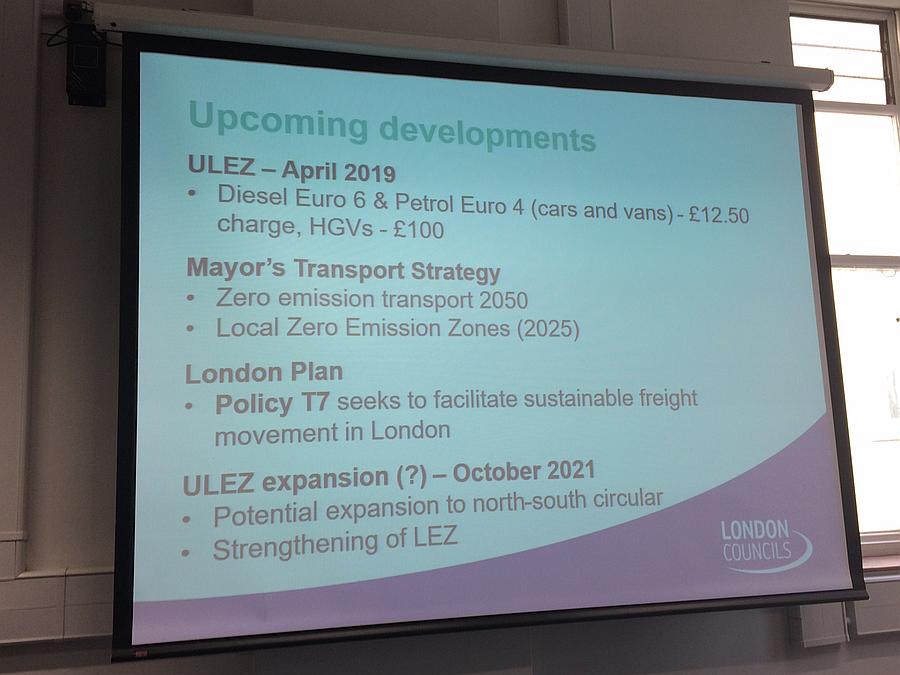 A full agenda was packed into what looks set to be the master-class of 2018 with a strong member group focused on solutions for light vehicle and van delivery in London. Set your diary for the next date.