LSA in Manchester with the Warehouse Technology Group WTG conference.
LSA chair, Carl Lomas got hands-on in the warehouse, now enjoying its eighth year – the event was a combination of keynote presentations, live demonstrations, advice clinics and networking for logistics and warehousing professionals.
Keynote speaker Mike Vernon, Head of Innovation at Kuehne & Nagel UK shared his extensive experience in employing warehouse technology to reduce costs, increase throughput and deliver a better customer experience.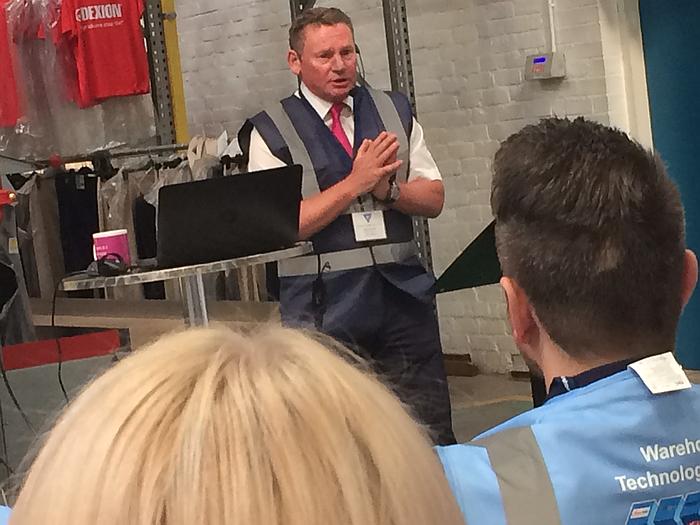 Mark Currie who opened the event spoke passionately about the future workforce and technology that would make delivery happen.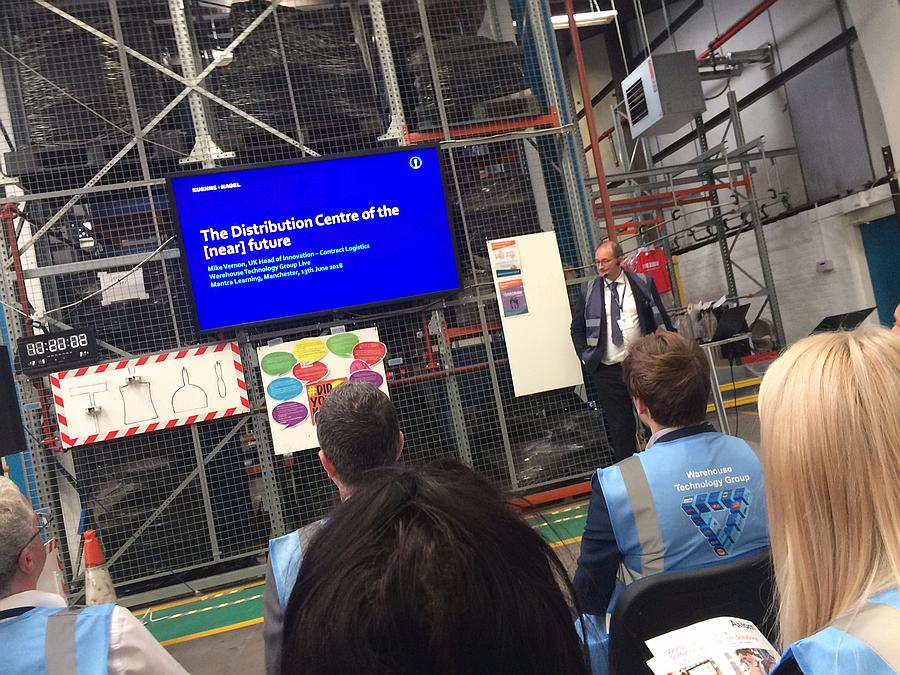 Mike Vernon Kuehne & Nagel talks shop in the warehouse.
Mark Vernon, Kuehne & Nagel Logistics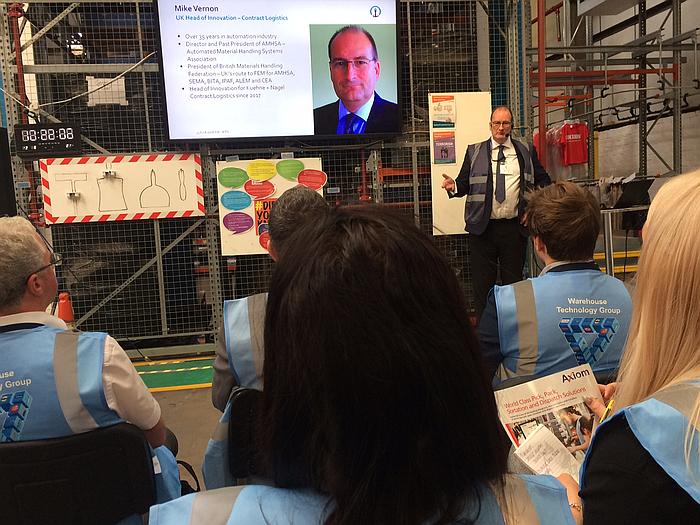 The warehouse is a whole organisation the client does not see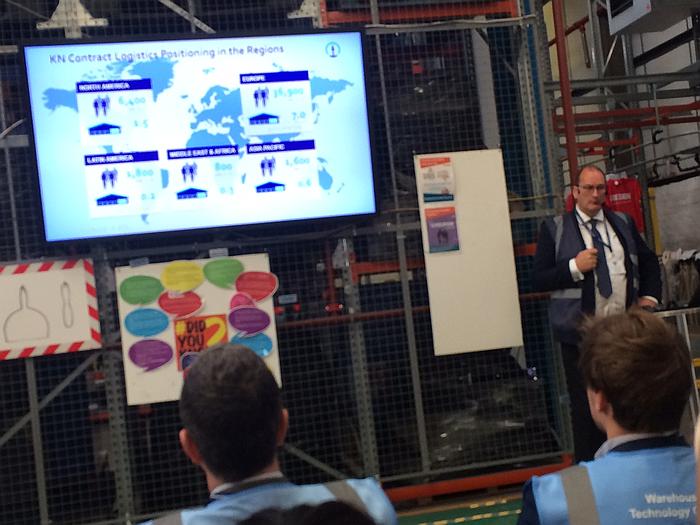 Mike explains history of K & N world force in logistics

Mike Vernon talks warehouse height at 45 meters to grow density in storage, some sheds in build are starting below ground, cranes give access to this height, we are looking at 33 pallets deep dependant on skew.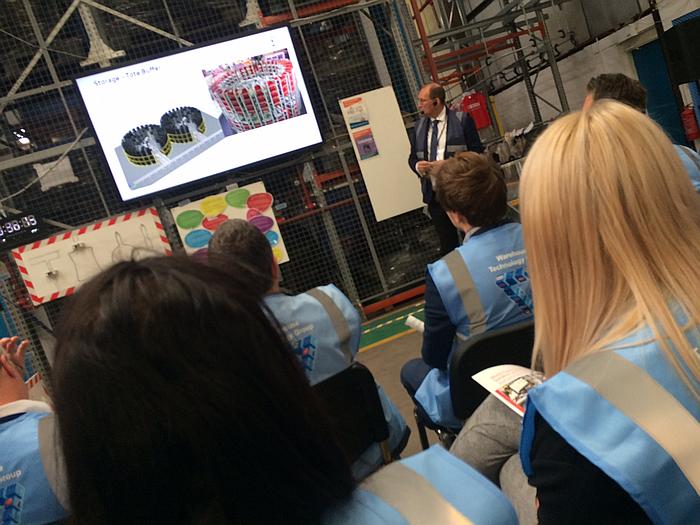 Mike Vernon keynote compares auto and manual fork truck before moving to unity of tote box moved by robot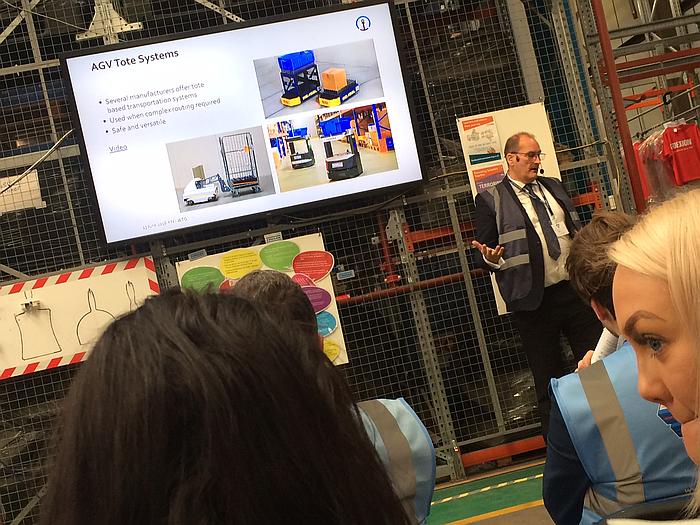 Mike Vernon talks tote box automation with automated guided vehicles , flexible routes, easy programming for small item movement.
WTG showcased in Manchester with latest tech from forks to pallet with picking from label and scanner in a masterclass of state-of-the-art sortation belts, turning, rising and moving under automation and control.
Live product demonstrations were at the heart of the Manchester event, key demos by revolutionary new OSR Shuttle Evo from Knapp. Other new technologies demonstrated included the iFlex Dock Gate and alarm bar by A-Safe, the Sovex mobile vehicle loader, Interroll dynamic storage solutions, Codeway track and trace, ProSku WMS for online retail, CPA Group hybrid ventilation fans with smart control technology and we also got to hear about the 20,000 square foot Spacio Tempo temporary building that is currently being installed on site at Mantra Manchester venue site.
Photo Gallery